Bach Flower Remedies
What Are The Bach Flower Remedies?
The Bach Flower Remedies are 38 homeopathically prepared plant and flower based remedies, each one specially devised to treat a different feeling. They help you to manage the emotional demands of everyday life, the kind of feelings that affect everyday modern life in this new millennium. They are the original flower remedies made according to the exact traditions of Dr. Edward Bach. The Bach Flower remedies work by stimulating the body's own capacity to heal itself, by balancing negative feelings, helping you to take control, feel good about yourself and get more out of life. The Bach Flower remedies are unique, simple to use, suitable for all the family and available from us at 288 Marion St Winnipeg, MB, Canada.
Where Do Bach Flower Remedies Come From?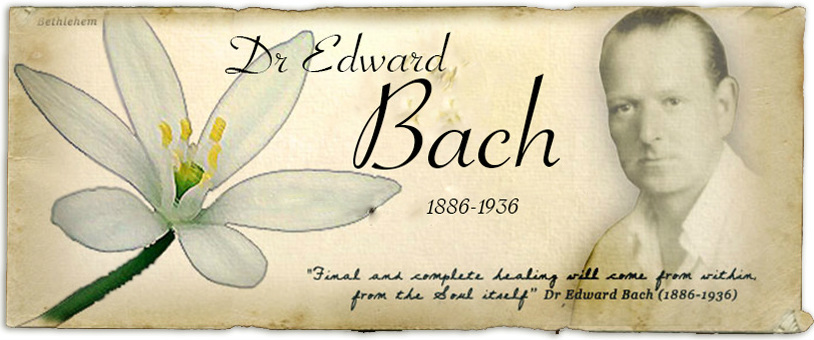 The Bach Flower Remedies were created by a Harley Street doctor, Edward Bach, in the 1930's. His philosophy, " A healthy mind ensures a healthy body", was ahead of its time when you consider that today more and more medical experts are acknowledging the links between our mental and physical health. Dr. Bach devised a system of seven major emotional groups under which people could be classified, such as Fear, Uncertainty or Loneliness. He categorized 38 negative states of mind under these groups. Then, using his knowledge of Homeopathy, Dr. Bach formulated a plant or flower based remedy to treat each of these emotional states – these are the unique Bach Flower Remedies. The Dr. Edward Bach Centre, Mount Vernon, Oxfordshire was where Dr. Bach lived and worked and discovered his healing flowers in the surrounding fields and hedgerows. These same flower locations are still used in the preparation of the Bach Flower Remedies by the present custodians, who are dedicated to to maintaining the methods and use of the remedies as intended by Dr. Bach. It also acts as the education and training centre on the Bach Flower Remedies