Buddhist Understand of How Life is Precious (Workshop)
[et_pb_section bb_built="1″ admin_label="section" _builder_version="3.0.47″][et_pb_row admin_label="row" _builder_version="3.0.47″ background_size="initial" background_position="top_left" background_repeat="repeat"][et_pb_column type="4_4″][et_pb_text _builder_version="3.0.67″ text_font_size="16px" text_line_height="1.6em" background_size="initial" background_position="top_left" background_repeat="repeat" background_layout="light" text_orientation="left" border_style="solid"]
Buddhist Understand of How Life is Precious
A 4 Hour guided meditation program in Winnipeg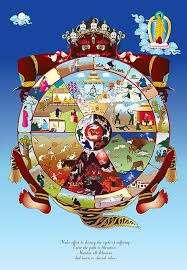 $90
Facilitator: Alexandre Chaligne
One of the most important questions all belief systems seek to address is: What is the purpose of life? And virtually all religions propose a way of life that will lead to salvation, liberation, satisfaction, or happiness. Buddhism is no exception.
You will be introduced to the 4 Buddhist basic practices and the paths to Enlightenment.
Understanding how of life is precious is a must to enjoy life as its full potential.
[/et_pb_text][/et_pb_column][/et_pb_row][/et_pb_section]