[et_pb_section bb_built="1″ admin_label="section" _builder_version="3.0.47″][et_pb_row admin_label="row" _builder_version="3.0.47″ background_size="initial" background_position="top_left" background_repeat="repeat"][et_pb_column type="4_4″][et_pb_text _builder_version="3.0.67″ text_font_size="16px" text_line_height="1.6em" background_size="initial" background_position="top_left" background_repeat="repeat" background_layout="light" text_orientation="left" border_style="solid"]
The Law of 7
A 2-day guided meditation program in Winnipeg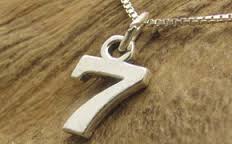 $180
Facilitator: Alexandre Chaligne
Science, Taoism, Shamanism, Buddhism and Sufism talk about the law of 7. Why? During this weekend we will explore the number 7 from symbolism to the deepest understanding of planes of existence.
With New Hemi-sync signals, you will have opportunities to travel through the different frequencies and colors of our universe resonance to know which your Home Frequency is and which one you are operating from.
With practice you will be able to focus on the positive qualities of the universe resonance described by Miranon and activate your light body to reach your highest potential.
[/et_pb_text][/et_pb_column][/et_pb_row][/et_pb_section]